6 Step Local Business SEO Guaranteed Success Strategy – Agencies, Business Owners and Entrepreneurs
Handy links from inside the video: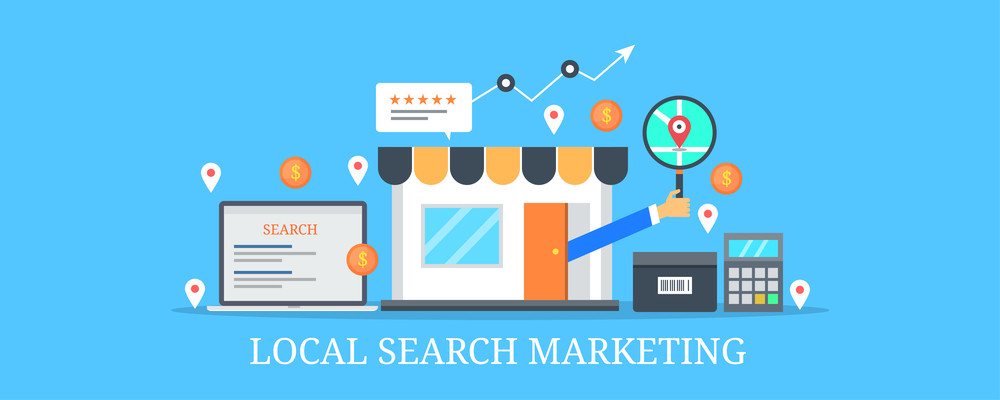 Local Business SEO Guaranteed Success Service Outline
WordPress Website
Buy Domain
Setup Hosting
SSL Certificate
Install Theme (Fast)
Install Plugins
Design Website
Write Content (first draft)
Technical Audits
Download Screaming Frog
Run Website Through
Find All Issues & Fix
Also
Open web page in Chrome
Right click and select inspect
Select lighthouse and run a report per URL
Fix all the issues you find
On-Page SEO
Keyword Research (get 2 weeks SERanking FREE from mikem.uk/seo)
Keyword in (URL – Meta Title – H1 – Paragraph)
Long Content
Page Structured by H1, H2, H3 etc
Webp + Keyword Alt
FAQ
Personal Experience
User Behaviour
Internal Linking
Home Page = Power Hub
Main Services = Money Makers
Split into Categories
Write Supporting Content
Link all supporting content within its category
Link all content to its relevant service
Link to homepage if designed to rank
External Linking
Trust
Authority
Relevance
Citations – Directories etc
Consistency + Quality Beats Volume 100% Of The Time
Content Marketing
Finish website
Break site into categories | look at internal links
Use SE Ranking to review competitors
Use SE Ranking to find keywords 100 to 1000 search
Write articles that fit into categories
Use internal linking to pass the power
Magic Page Plugin
Choose central location (large area)
Choose realistic radius
Start small and grow as site gains authority in niche
Long content (think wikipedia)
Use cities shortcode
Use internal linking and content marketing
Remember location is as important as keyword
Continue Internal/External Linking + Content Marketing (forever)
A brief explanation of each section and why they might be important for your Local Business SEO strategy
WordPress Website, Domain, Hosting, SSL, Theme, Plugins, and Design:

WordPress Website: WordPress is a user-friendly platform that allows businesses to create professional websites without extensive coding knowledge. It's SEO-friendly, customizable, and widely supported.
Buy Domain: A unique domain name establishes brand identity and makes it easier for customers to find the business online.
Setup Hosting: Reliable hosting ensures that the website is always accessible, loads quickly, and can handle traffic spikes.
SSL Certificate: SSL secures data transfer between the server and users, building trust with visitors and improving SEO rankings.
Install Theme (Fast): A fast-loading theme enhances user experience and positively impacts SEO.
Install Plugins: Plugins extend website functionality, from SEO optimization to e-commerce capabilities.
Design Website: A well-designed website is not only visually appealing but also user-friendly, encouraging visitors to stay longer and engage more.

Technical Audits and Fixes:

Screaming Frog & Lighthouse: Tools like Screaming Frog and Chrome's Lighthouse help identify technical issues that might hinder SEO or user experience. Regularly auditing and addressing these issues ensures the website remains optimized.
On-Page SEO: This involves optimizing individual pages for specific keywords, ensuring that content, meta tags, headers, and URLs are aligned with targeted search terms. Proper on-page SEO increases the likelihood of ranking higher on search engines.

Keyword Research and Implementation:

Keyword Research: Identifying the right keywords is foundational to SEO. Tools like SE Ranking offer insights into what potential customers are searching for.
Keyword Implementation: Once identified, keywords should be strategically placed in URLs, meta titles, headers, and content to maximize visibility.

Content Structure and Quality:

Long Content & Structure: Longer, in-depth content tends to rank better. Structuring content with H1, H2, H3 headers makes it readable and SEO-friendly.
Webp & Alt Text: Using Webp format for images reduces load times, while appropriate alt text improves accessibility and SEO.
FAQ & Personal Experience: These sections address common queries and add a personal touch, enhancing user engagement and trust.

Internal Linking:

Power Hub & Money Makers: The homepage should act as a central hub, linking to main services (money makers). This structure distributes page authority and guides users through the site.
Supporting Content & Linking: Creating supporting content and interlinking pages boosts SEO and provides users with a comprehensive resource.

External Linking:

Trust, Authority, Relevance: External links should come from trustworthy, authoritative, and relevant sources. This enhances the website's credibility and SEO value.
Citations & Directories: Listing the business in reputable directories increases visibility and provides valuable backlinks.

Content Marketing:

Competitor & Keyword Analysis: Analyzing competitors and identifying high-potential keywords guides content creation.
Article Creation & Internal Linking: Producing quality articles and linking them internally distributes authority and keeps users engaged.

Magic Page Plugin & Location Strategy:

Location-Based Content: For local businesses, location-specific content is crucial. The Magic Page Plugin facilitates this, allowing businesses to target larger areas and grow as they gain authority.

Ongoing Efforts:

Continuous Linking & Content Marketing: SEO is not a one-time effort. Continuous internal and external linking, coupled with consistent content marketing, ensures sustained online success.